Connecting Mobile Travel Apps to Concur
---
Overview
This training guide explains how to link your applicable mobile travel apps to Concur enabling e-receipts for your business travel to be sent directly to your Concur Expense profile.  Here are a few of the popular apps available to link: Uber, Lyft, the Parking Spot, Spot Hero, and TripIt.
Step One:
From the Concur Home Page, select the App Center from the menu at the top of the page.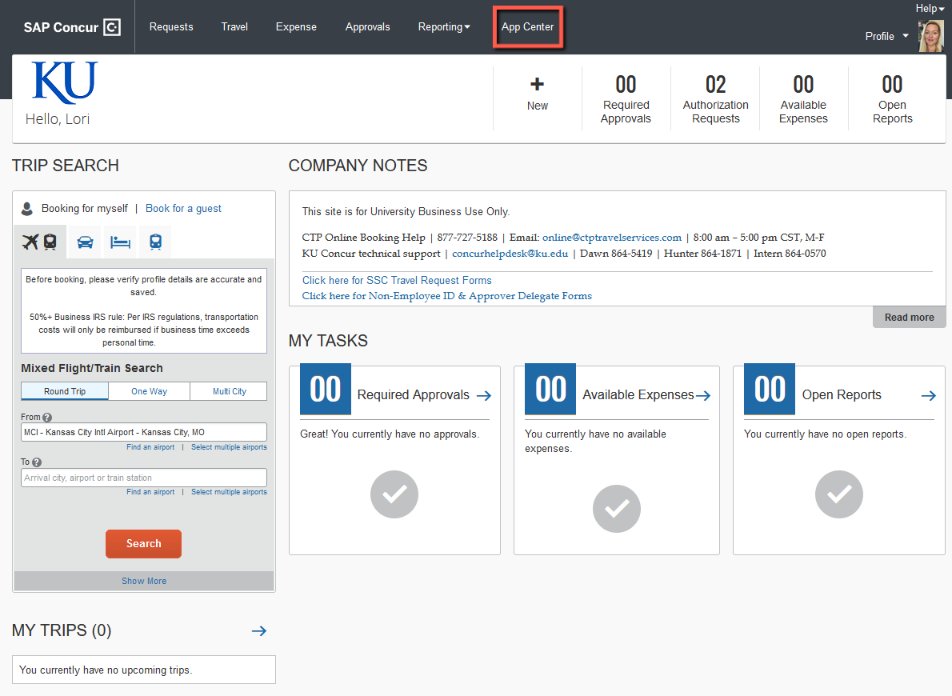 Step Two:
Find the App you want to connect with and select the Icon for that App.

Select Connect.
Step Three:
Check the Concur App Center End-User Terms and Conditions and Shared Information boxes, then select I Agree.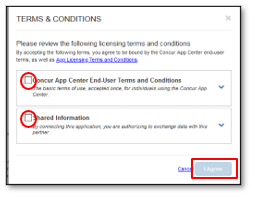 Step Four:
Follow the prompts to Log in to your App account. This will connection your app with Concur.

When you have successfully connected your app, the App will show as Connected in the App Center.

If you wish to disconnect, from the App Center select the App then select Disconnect.
NOTE:
If saving your University P-card in your travel apps, make sure you switch to a personal payment method when using the app to pay for personal expenses.
Some Apps will allow you to set up a Business Profile which will allow keeping business travel receipts separate from personal receipts.